Specialized Programs
---

Business Development
Turn Daydreams into Career Satisfaction
Uplift your business beyond the impossible
Craft a spirited speech to inspire your ideal client
Focus your niche within your client's aspirations/requirements
Ignite your business campaigns to make a difference!
90 day program - two 45- minute sessions a month

$725 or three equal payments of $250 a month

Click to achieve Daydream into Career Satisfaction

Personal Growth & Development
Following the Fortune
Attract more joy, serenity and fortune
Attune this guided program to your distinct lifestyle
Attain and sustain elevated mental clarity
Eight-week one-on-one program
$495 or two equal payments of $250 a month
Click to achieve following the fortune

The Law of Attraction Made Easy
Become a Magnet Maker
Engage proven tools and techniques to attract more abundance
Invite the missing pieces to overflow into your grandest life
Immerse your self-discovery in purist light
90 day (3-month) one-on-one program.
Two 45-minute sessions a month
$725 or three equal payments of $250 a month
Click to achieve the Money Magnet Program

Your Spiritual Journey
Connect to Your Highest Self
Illuminate with Spirit via charts and a pendulum
Enhance your ironclad intuition
Get confirmation and clear guidance
Foster unshakeable positive habits
Six-week bespoke, one-on-one program
$375 or two equal payments of $195 a month
Click to achieve Following the Fortune

Transform Your Life
Business Prosperity for Blissful Living!
Harmonize Your Spirituality, Business Prosperity & The Law of Attraction
Intensify your business by combining your Higher Power with The Law of Attraction
Enact the 8 steps to more effortless abundance
Create the balance in your life that you deserve
Get ongoing coaching support along with program information
180 day program - two 45-minute sessions a month
$1495 or five equal payments of $325 a month for four months
Click to achieve absolute mastery of all 5 quests


Would you like to build your business, create a strong spiritual connection plus gain absolute life balance and tie the Law of Attraction in to glue the pieces together? If so, this is the program for you.

This quest, within the Law of Attraction, unifies your business momentum and spiritual compass to breathe a life of total synchronicity.

Working with a certified business coach for these six months will give you the support, motivation and encouragement you need to take your life to new levels you've never been able to achieve before.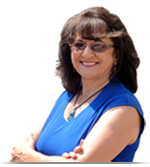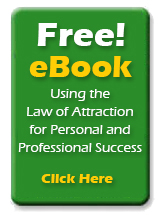 ---
Personalized Coaching
Specialized Programs
Business Development
Personal Growth & Development
The Law of Attraction Made Easy
Your Spiritual Journey
Transform Your Life
Energy Services
---