About
---




"I feel so blessed to have been mentored by you. I can still see you in my mind as you taught us to hold our heads up and take pride in what we knew we could accomplish. It was amazing to me to have such a great person by my side who could see my potential and go to bat for me. "

Garland
Retired from medical profession




Cheryl Vallejos is CEO and President of Endorse Success, where she works with business and personal clients who wish to advance their careers, meet business and personal goals, and start or expand their businesses. Cheryl is a Certified Professional Business Leader, Coach and Consultant. She provides a leadership community for business professionals who want to improve their business success.
Cheryl is an author of four books:
Injecting The Juice Into Leadership, Low Carb Leadership, Discover the Golden Nuggets of Leadership, Budgeting for Current Times


The Law of Attraction

Cheryl is is affiliated with The Law of Attraction Training Center based out of Canada. She teaches several modules in a certification program that helps students all over the world learn how to implement the Law of Attraction into their life. Cheryl not only teaches The Law of Attraction..... she lives it. She works with clients in over 18 countries teaching several dozen tools and techniques on how to attract more abundance into life as well as the importance of positive thinking.

Cheryl's mission is simple but yet empowering; to deliver powerful, life-changing information to people all over the world while remaining true to her own vision and calling to raise consciousness and awareness to the happiness and joy all around us.

She has been a senior faculty member at the school for many years and has mentored several dozen students on their quest to learn more about The Law of Attraction and the wonderful journey that awaits.

There are five specific areas that Cheryl works with clients on;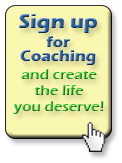 Personal Development
Business Development
Spirituality
The Law of Attraction
Quantum Science

Cheryl teaches students and clients how these five areas cross over and become connected. She also works with clients and students to help them understand how the brain works and how the Law of Attraction ties closely with Quantum Science. Understanding this process helps people get the results they are looking for.

Cheryl was a medical service director for 108 providers in Arizona where she supervised and worked with hundreds of employees and managers. Her dynamic leadership helped moved the company forward by increasing profits, developing team peak performance, and acquiring the competitive edge in technology.

Cheryl has more than 45 years of organizational business management experience where she improved operational development, staff accountability, as well as increased the company's profits. She was the first female store manager in the state of New Mexico for a large grocery chain--even though she was warned by many that it couldn't be done.

Combining extensive business management experience with her highly regarded talent and expertise as a certified coach, Cheryl inspires and guides her clients and students to new and exciting levels. She is also certified in Communication and Professional Behavioral and Value Assessments, which is a pioneering approach to developing a result-oriented team and a successful individual. Cheryl works with SRT (Spiritual Connection Process) to help clear blocks and self defeating behaviors from clients to help them move forward in manifesting more of what they want in life. This energy work has proved to help thousands of people over the years and move them closer to their ideal goals in life.

Cheryl has successfully started, owned and operated 3 businesses as well as authoring many books and CD programs in addition to 5 affirmation programs to help people with the neuro conditioning of the brain. She has contributed to writing and teaching a certification program at The Law of Attraction Training Center in Canada where she teaches students all over the world how to attract more of what they want in life.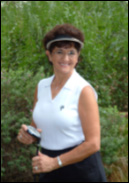 Personal
My favorite pastime is golf and creating stained glass pieces. I've been golfing for over 20 years and now have the pleasure of living right on a golf course to enjoy the sport with more convenience. Golf is a great way for me to look at the obstacles (sand and water) and divert my energy to thinking of the opportunity.

I feel blessed to be married to my soulmate and have two wonderful children.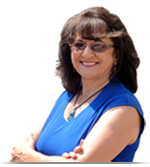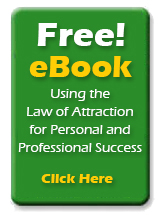 ---
Personalized Coaching
Specialized Programs
Business Development
Personal Growth & Development
The Law of Attraction Made Easy
Your Spiritual Journey
Transform Your Life
Energy Services
---