Specialized Programs
Your Spiritual Journey
---

Connect to Your Highest Self
Spiritual Connection ProcessTM
Proven Methods for Intuitive Spiritual Guidance

Enjoy life changing results after you learn how to rely on your intuition to guide you.

This 6 week course details your individualized Spiritual Connection Process to verify the Spiritual Guidance from your own intuition.



Why is intuition important?



Intuition is crucial because it drives your decisions and directions straight to a life of joyful peace.

When you strengthen your intuition muscle, you will make better business decisions, create more direction in your life and be better able to live in a state of peace and happiness.

You'll stop looking to others for validation, and instead, be completely content with the decisions you make for yourself, and on your terms.



Intuition



Studies show that over 60% of CEOs use their gut feelings in making influential business decisions (PRWeek 2006). Donald Trump and Oprah's success did not come from sheer luck or their super human IQ. They both admit that intuition is their secret ingredient to sustainable success. Learn to use this powerful tool in developing your business.

"This has been a wonderful tool in helping us to confirm business decisions at the Law of Attraction Training Center. We know our students will benefit greatly by learning how to use this valuable tool!"
-- Rebecca Hanson,
Founder of Law of Attraction Training Center



Empower Others



Are you looking for a process that easily integrates into your style of coaching and helps others release unwanted negative energy faster?

During this Course you will learn how to empower others like never before.



Life Lessons

Use your intuition to convert these subtle messages into lasting life lessons which allow you to be at your best, feel your best, and have more confidence in yourself than ever before.



Spiritual Connection



This Spiritual Connection Process strengthens your connection with Spirit to move you forward.
Spirit will give you concise answers via a pendulum
Make use of charts to identify the next arena to be released
Use confirmation to solidify your intuition
Surge forward with renewed confidence
Illuminate your path with Divine Guidance
Learn to take action without hesitation
Instill the confidence you've always wanted to have, but have never been able to master.
You will receive
6 one-on-one 30-minute phone discussions
Instructive pages containing over 12 charts
Email and text support to master your process
Cheryl's guidance to proficiently employ a pendulum and charts
Change Your Life Now
One Payment: $375

2 Payments: $195



So, You've never used a pendulum?

No previous experience needed to use a pendulum for your Spiritual Connection ProcessTM

You'll immediately start receiving charts when you sign up for the program. Each one gives results that will astound you!

Verify your personal alignment with Spirit by deploying these charts. Each personalized chart proves you're in alignment with your Spiritual Guidance.



The Spiritual Connection Process works



You will:
Visually confirm your connection to a Higher Source
Feel the guidance of knowing what to do after each step
Solidify your Source's visual connection
Erase negative obstacles as guided by Spirit
Eliminate doubt, worry and anger
Divine Knowing is a refined form of gut feelings. Clarity of your verification from Spirit shall improve decisions and solidify relations.

If you are interested in learning this tool to implement into your life, you can register for the audio program and all the charts at:

Click here to sign up!

If you have questions, please contact me at:
Cheryl@primeleaders.com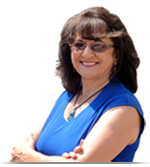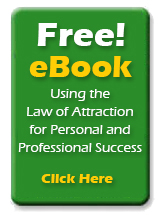 ---
Personalized Coaching
Specialized Programs
Business Development
Personal Growth & Development
The Law of Attraction Made Easy
Your Spiritual Journey
Transform Your Life
Energy Services
---