Law of Attraction



The Law of Attraction is already in effect every aspect of your life, so how can you make it work for you and not against you? By working with Cheryl, your LOA expert, you will discover a life of abundance, happiness and riches beyond measure!


From a Prosperous Career to an Exciting Love Life,
You Deserve to Have it All - But How Do You Get it?


---
What is the Law of Attraction?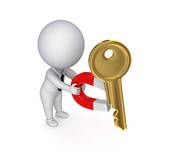 Simply stated, the Law of Attraction tells us that we become a magnet for whatever we give our attention to, and whether we consciously give it permission or not.

In other words, think happy thoughts and receive circumstances of pleasure - positive people, love that surrounds you, opportunities for advancement at work that seem to "come out of nowhere", and a love life that explodes to new heights.

On the other hand, if think obsessive thoughts of fear, anxiety and a "lack" of what you want to have (but don't), you'll receive circumstance after circumstance of not enough - not enough money, not enough love, and not enough good health to have you feeling and looking your best...

...not to mention, living your best life!







"Whatever is going on in your mind is what you are attracting"





Put another way, when you think good thoughts, and come from a place of love, joy and gratitude, you act like a magnet to the Universe, whose job it is to grant your every desire. The only trick is, it acts as a mirror for your every thought.

Are you spending your days worried about money, and thinking you'll never be able to get ahead?

Do you desperately want to quit smoking, exercise regularly, or find time for solace and introspection but don't think it's possible with the stressful and busy life you lead? Whether you realize it or not, your thoughts are dictating your reality.

And if you're thinking negatively, know this - negative thoughts will only breed more reasons to stay negative.

The Law of Attraction responds to your deepest thoughts and feelings which can do one of two things - It can either cause your biggest fears to come to life, or cause your biggest dreams to manifest before your very eyes.

Which one sounds better to you?






"Every Thought has a frequency. Thoughts send out a magnetic energy"






Let Cheryl Vallejos, Founder and President of Prime Leaders and a certified Law of Attraction Practitioner make all of your dreams come true (and even those dreams you didn't know you had!)

Thousands of people have changed their life, due to Cheryl's expertise and experience with the Law of Attraction at work (and now it's your turn…)

As a Faculty Member at the Law of Attraction Training Center, she masterfully wields the Law of Attraction as an experienced professional business coach and consultant with over 30 years of practice. Her prosperous business growth management consultancy has spanned the globe to successfully guide distinguished industry leaders and decision makers.

Whether you're familiar with the law of attraction, or just a tiny bit skeptical, Cheryl will educate and motivate you to learn all of the tools to transform your life in every positive, self-fulfilling and exciting way!

Cheryl shares her profound business building wisdom to help worldwide clients believe in limitless joy, fortune, and clarity by deploying proven tools that yield tangible results.



Think Good Thoughts and "Attract" Good Things!





---
Unleash Your Inner Abundance!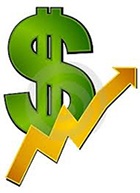 Ignite all your cylinders. Seize the reigns of your wildest dreams aboard a runaway train charging the horizon of riches. Transform your life with victorious breakthroughs, cross bridges to uncover lucrative opportunities, and arrive where you want to be.

The Universe is responding to your vibrational calling, so what are you sending out? Are you focusing on your appreciation for what you have, or stuck thinking about all that you don't have?

When you utilize the law of attraction correctly, enjoy the following in your life:


Live out all of your passions!
Surround yourself with people who love you and respect you, unconditionally!
Learn how to stop struggling to "get ahead", but instead attract multiple streams of income to you, effortlessly
Break through emotional 'roadblocks' that have prevented you from living to your full capacity
Learn to realize how you're already dynamic and powerful, and already have the power within you to change everything!
Attract your soul mate to you, instead of 'chasing' after love
Contact us
to see how to implement this into your life




"Choose your thoughts carefully....you are a masterpiece of your life"




The Power is already within you.
I'll help you harness it for the richest life you can imagine!


---



Make Amends With the Past, So You Can Improve Your Future!


Have you had enough of those unforeseen circumstances in life, that make you think that you'll never reach a place of true success and satisfaction?

Weary of perpetually juggling personal and professional obligations that never balance out?

Life isn't meant to be a struggle, and it's not meant to allow you to take one step forward, only to follow by two steps back.

And that's where Cheryl steps in...

Cheryl shows you how to wield the Law of Attraction to unlock your untapped potential, and coaches you through the following:
Accomplish your ultimate destiny by wielding your inner power
Develop identical techniques used by world-class champions
Awaken your true wisdom by understanding your subconscious
Surpass "getting by" and attain abundance in every area of your life! By working with Cheryl, you will have the proper steps in place that will allow the LOA to work in your life. Some of the tools Cheryl uses and teaches in her practice are:
3-step attitude process
T-tool process for attracting what you want
Awareness principle technique
The results oriented 2-step process
Reconditioning the mind process
Affirmation statements process and technique
Self purpose technique and process
Self-care attention
Commitment to results
Learning how to properly work with the LOA with Cheryl's guidance, you will break through your self-sabotaging tendencies, and subconscious limitations. Almost immediately, you will start attracting success, happiness, and wealth…as if the world is your oyster.
Want to get certified, and help others live to their highest potential?
Contact Cheryl for more information about how she can help you use the Law of Attraction to attract more prosperity and abundance into your life... with less effort.






"What you focus on with your thoughts and feelings is what you attract into your experience"